Trustech Electronics Co.,Ltd
Complete PCB supply chain solutions from circuit boards to finished products
Our own factories | ISO 9001-, ISO 14001- and ISO/TS 16949-certified
Come and Meet us at the Fair!
Booth number: 11L11
Trade Show

Major Customer
Contact Supplier:

Add to Basket
Ms Wang, Ivan
Sales Director
Ms Luo, Ada
Sales Engineer
Response Rate: High Avg Response Time: Less than 24h
Follow Supplier:

Follow Me
Company Information
Research and Development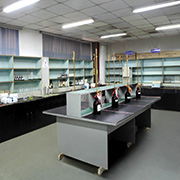 Our Chemical Laboratory
Machinery/Equipment for R&D:
Chemical analysis lab, physical lab, CNC drilling machines, auto silk-screen printing machine, auto P.T.H and P.P plating lines, exposing machine, automatic DES line, E-testing and developing machine.
Locations:
We are located in Jiao Tang West Industry Zone, Xihuan Road, Shajing Town, Baoan, Shenzhen, China.
Profile:
Android, Linux, Banana PI

This Verified Supplier's Business Registration profile has been independently verified with relevant government agencies
Supplier and product information updated March 02, 2017.
Submit your Buying Request with TradeMatch


Fast and easy to use

Receive tailored offers

Compare quotations

Close
Please select your preferred language:
If you wish to change the language or use the original language later, please refer to the header or footer for more language options.
Verified Manufacturer

The business scope of this supplier's independently verified Business Registration, as licensed by relevant government agencies, allows it to manufacture goods. View BR Profile
Supplier Capability Assessment

This supplier has a supplier audit from an independent 3rd party. View details

Click photo to download report
Back to Top